CR- 7 TESTED COVID +VE
One of the consistent and world-class finishers of all time, Cristiano Ronaldo has tested positive for covid-19   Although he is asymptotic and doing fine, he and his family are now in self-isolation
Fastest 50 goal scorer of Seria A  and 37 goals scorer last season Ronaldo have started this season pretty well with the same intensity and winning mentality as expected by scoring 3 goals in 2 games for Juventus and 2 goals in 3 matches for the national team.
Cristiano Ronaldo's absence in any football match is always a setback for spectators and teams and this can be felt in many ways and not just only on the field but in our heart as well.
Audience - The fuel to Score Goals and decide the match in the stadium 
With the present scenario of scarce audients on the stadium, the team's mental support from stadium fans at a record low it becomes really hard to score goals when the opposition leads the score and the team trailing to catch up win the matches.  The audients act as adrenaline to turn a match upside down. We see the home team audience supporting the players turning a losing battle into a comic thriller and winning. The best example is Juventus vs Athletico Madrid UEFA cup Round 16 with the first leg (0-2) to the second leg (3-0) and winning on aggregate (3-2), which without audients support cannot be achieved even in dreams.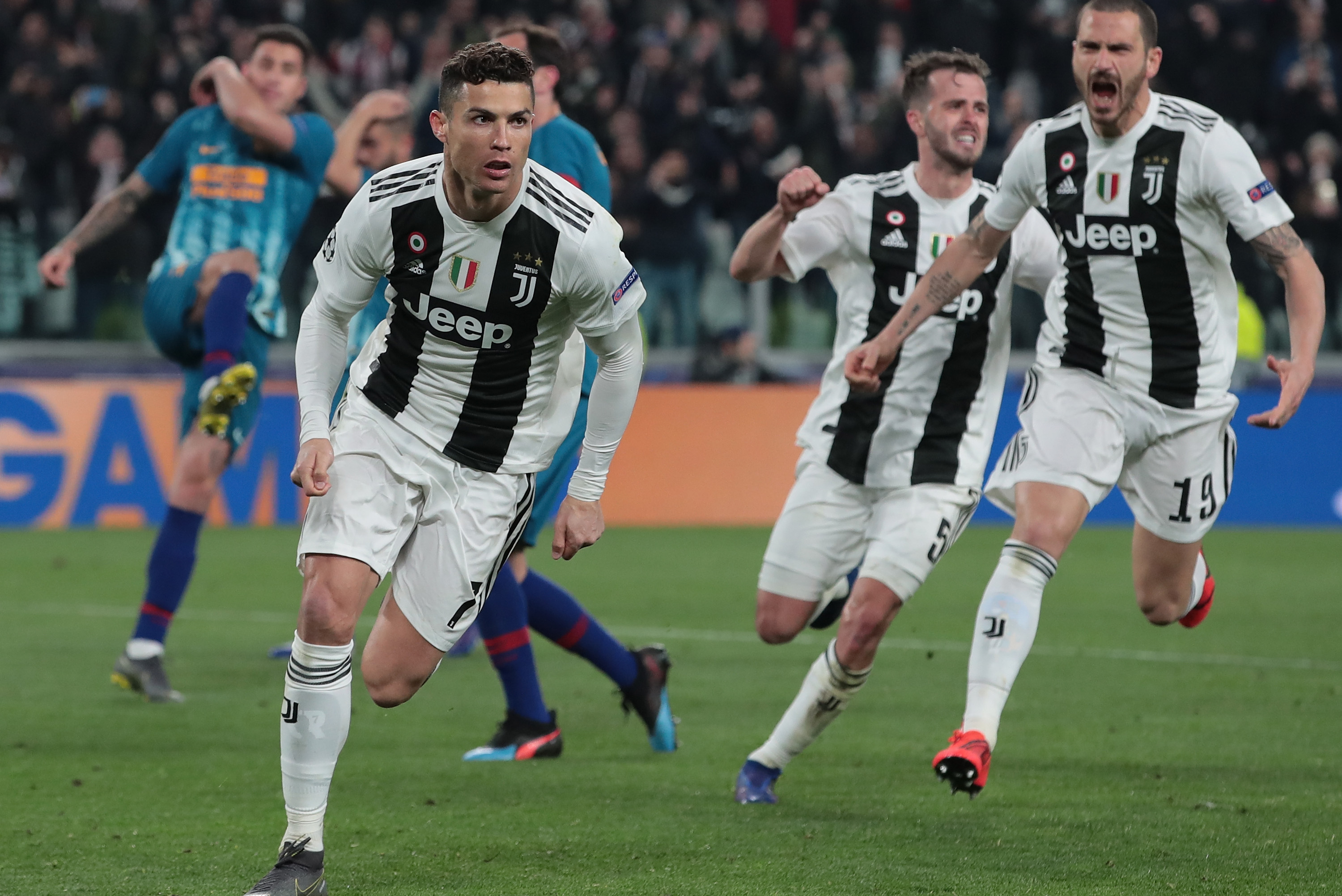 EURO 2016 and UEFA 2019 Nation League Heroics-  (Nobody can forget I guess)
As far as the National team is concerned, without him, the team might lose a leader and a match-winner. In Euro 2016 when Cristiano Ronaldo was injured and substituted in the first half itself. Under normal circumstances, a player would sit and get treated by a physiologist but we are talking about a superhuman. He with his injured leg started motivating from behind the line by instructing his teammates more intensely than ever. It looked to others as if there were 2 managers of the Portugal team and the audients were supporting their home team with more energy and enthusiasm. 
The end result - Portugal won the match after 12 years.
The team might easily go through for their match against Sweeden in the previous encounter they defeated them 2-0 as they are at the top in the group so losing a point might not be painful for a time being but after matches against teams like France and Germany will be hard to pull off.
 

The old Lady, Juventus - the only unfulfilled wish to lift 
Objective - UEFA Cup 
How to achieve-"Cristiano Ronaldo" 
Juventus only dream is to lift the UEFA cup and they believe only Cristiano Ronaldo can help them achieve this target after their heartbreaking defeat in the finals in the hands of Ronaldo himself with the famous bicycle kick, the day Juventus fans and club became a fan of an opposition team player and reportedly shocking the whole world by transfer from Real Madrid to Juventus.
Whereas Juventus are concerned it is a rather canny and uncertain situation for the newly appointed Maestro Andrea Pirlo. The new coach is a well-known figure in the football world for his heroics as a player but as a coach, he has to prove a lot as landing the job as a manager. Even he got his UEFA Pro coaching license recently.  His team is built around Ronaldo's game plan and without him and the game-changer is a big worry for the new manager.
To make matters even worst
Inform and injury-prone, Aaron Ramsey will out of action due to the latest injury and Rabiot suspension due to a red card to miss the next immediate match against croton.
Paulo Dybala- the second-best player for Juventus after Cr-7 is yet to start a match.
Vibrant midfielder  Weston McKennie also reported covid-19 positive.
New signings in the form of promising  Seria A youth player of the Season Dejan kulusevski  Ex Athletico forward  Alvaro Morata, dynamic youngster Federico Chiesa in the attack, and intelligent passer Arthur Melo in the midfield have no doubt improved the stability and dynamics of the team but not all of them are in their best form yet except kulusevski.
So it will be interesting to see what best formation Pirlo uses whether 3-5-2 or 3-4-3  in Cr -7's absence and who will be talking goal-scoring responsibility. In the last match against Roma, Juventus narrowly escaped loss thanks to Ronaldo's equalizer of a breathtaking header of the ball just before full time.
For any coach managing team having Ronaldo is always an escape and match decider in critical moments of a game.
Reunion of two rivals after two years in form of the group stage match
Juventus are now at 4th position in the Seria A table with only 2 matches played and one match result awarded by default winner it is very early to be judged but after 14 days they are going to face  World-class Lione Messi team FC Barcelona in the UEFA championship group stage match. Barcelona under Ronald Koeman looks to be threatening with the reunion of Arthur Melo and Miralem Pjanic seeing some old familiar teammates during the faceoff.  Before facing them they will face Uruguay's Dynamo Kyiv, which will the first UEFA group match. These two matches are equally important as they will decide the future of Pirlo and roadmap towards the UEFA cup title without Ronaldo's Presence. It is most likely Ronaldo might be eligible and to be fit and available for this important fixture.
The saga of who is the best footballer of the world Messi or Ronaldo still goes on and should go on for the football fraternity.